A community-wide, week-long celebration filled with community spirit and fantastic events!
Each year the village of St. Peter's Bay holds its annual blueberry festival – a week filled with events and community spirit. Throughout the years, some events may have changed but the heart of the festival remains the same, to bring those within the community together, to bring those who may have moved away home and to welcome new friends!
Whether it's a ball tournament, movie night, yard sale or the hit event the "Blueberry Roll", there's something for everyone! Check out our pages to learn more about the events and how you can be involved.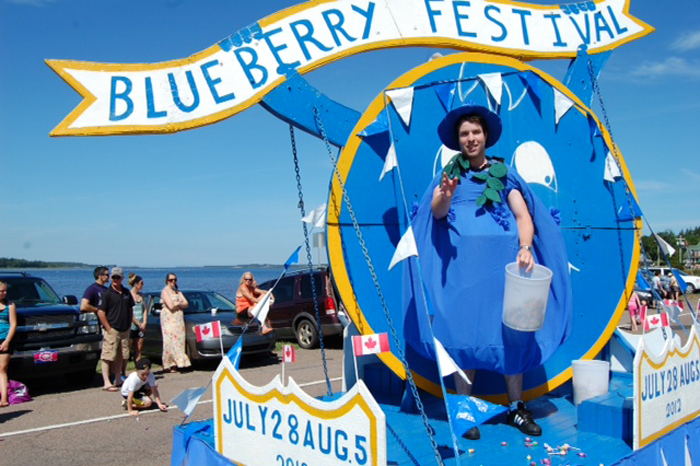 Get Involved!
We'll have the whole brochure of events for the 2020 Festival available next summer, but until then why not check out a few of these awesome Blueberry Festival events:
Festival Parade
Interested in having a float in our parade? Registering isn't necessary, but we sure wouldn't mind an RSVP!
Blueberry Buckle 4K & 7K Fun Run
Get your blood pumping with either a 4K or 7K fun run ending at the St. Peter's Bay Campground!
The Great Blueberry Roll
It's back! Buy your numbered ball for just $5 and then watch it go – if it makes it to the bottom first, you win $1000!